News — 1 Year
Posted by John Gall on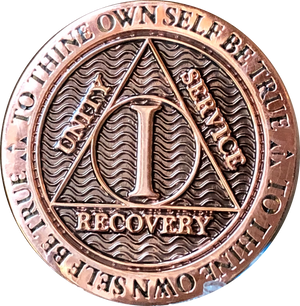 When you hear someone speak of a 1 Year Chip they are probably talking about a Sobriety Medallion in a recovery program like AA or NA.  A 1 year Chip celebrates a full year of sobriety.  Some programs make sobriety coins a direct part of their program producing their own (Narcotics Anonymous).  Other programs like AA (Alcoholics Anonymous) do not actually make chips or put their name or logo on a chip.  In programs like AA chips are handed out to mark various points in sobriety but are more of a cultural norm than a direct part of the program. ...
Posted by John Gall on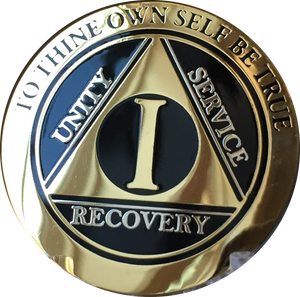 To many in recovery programs like AA the 1 Year sobriety medallion is a crucial milestone.  Some AA meetings hand out nice bronze chips for months 1 3 6 9 and some do plastic poker chips.  This makes the 1 year chip the first non-plastic that some members of Alcoholics Anonymous receive.  The options available today for medallions celebrating one year are many and this post explores a few options available.  Common manufacturers are Wendells , Bright Star Press and Recoverychip.com - Nearly all of these have the Serenity Prayer on the back. The most common 1 year AA medallion...