News — Fine Silver
Posted by John Gall on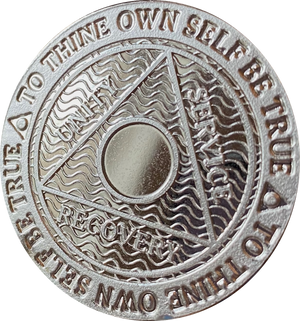 New Standard Size .5 Ounce Fine Silver .999 Pure AA Medallions Year 1 2 3 4 5 10 20 25 30 40 Blank and 24 Hours   New Standard Size .999 Fine Silver AA Medallions I'm pleased to announce our line of Fine Silver AA Medallions finished production. We wanted to provde a pure silver coin in the standard size so we found a mint who could work with us to find the blanks and produce these coins for you. Because we are the manufacturer we were able to offer them at a price about 25% less than the current...
Posted by John Gall on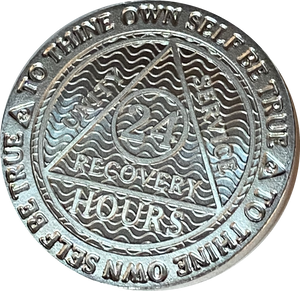 .999 Fine Silver AA Medallions A Buyers Guide For Fine Silver Sobriety Coins There are two options you if you want to purchase a .999 Fine Silver AA Medallion.  Wendells Inc has long been the only maker of .999 Fine Silver AA Coins.  Long ago these medallions used the same 34mm die as their traditional bronze chips which you may be received in an AA Meeting.  In early 2020 Wendells lost the ability to obtain the silver blanks in 34mm so they created all new 30mm dies to keep the fine silver AA Medallion product lines alive.  Since 2020 all...