Posted by John Gall on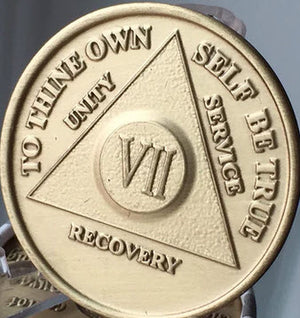 In the realm of recovery from alcoholism, AA chips or medallions hold great significance as tangible symbols of accomplishment and commitment to sobriety. These cherished tokens are often carried by individuals as a reminder of their ongoing journey. While there is no universal standard for the size of AA chips, common dimensions have emerged within the AA community. In this article, we will explore the sizes commonly associated with AA chips or medallions, shedding light on the dimensions most frequently encountered. Dimensions of AA Chips: AA chips or medallions come in various sizes, typically measured in millimeters or inches. While...
Posted by John Gall on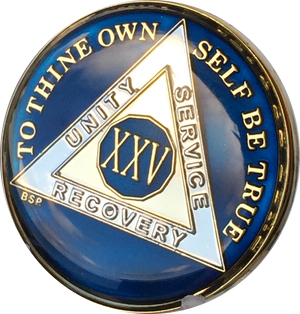 Not only do we sell AA Medallions here on RecoveryChip.com but we carry our entire inventory on Amazon.com and have most things on eBay as well.  This gives you many options when shopping for sobriety chips online.  Why do we sell on Amazon and eBay when we have this website?  It's actually sort of the reverse.  RecoveryChip.com is where many of our repeat customers find us and come back to easily keep track of what new products we're bringing to the market.  But Amazon and eBay are great marketplaces so we find that everyone wins by making our entire inventory...