Posted by John Gall on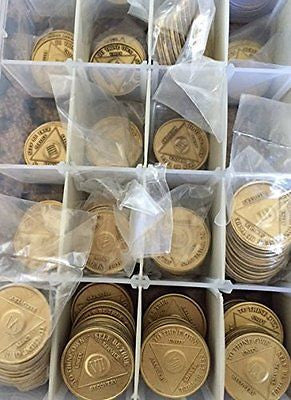 Hi are you an AA Group Secretary or Treasurer who needs to buy AA Coins in bulk?  That critical job can be complex especially if you are buying 3 of this and 2 of that on a website over and over.  To help simplify your job we have created a bulk AA Coin process that should save you time and headache.  What we did is create three methods to allow you to quickly place an order or obtain a quote for bulk AA Medallions.  This can be for your group or business or personal use.  Here is what we came...
Posted by John Gall on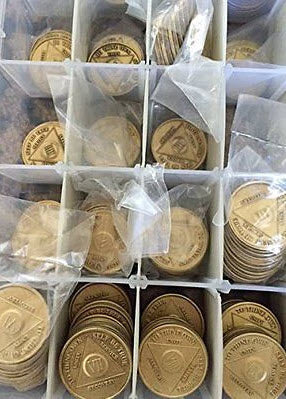 The job of an AA Group volunteer such as a Secretary or Treasurer is not an easy one and the task of buying AA Chips is just one more thing that can make these positions quite demanding.  We try to make this easy by providing AA Medallions in commonly purchased bulk packages.  For Aluminum we carry packs of 6 with 24 Hours and Month 1 2 3 6 9 and we carry 30 packs of Aluminum with 5 each of 24 hours and Month 1 2 3 6 9.  For those groups that celebrate all the months we carry 12...